Code iT are delighted to announce we've been named as a supplier on Crown Commercial Service's (CCS) Non-Clinical Staffing Framework RM6277, IT Professionals – Lot 3 
Code iT are delighted to announce we've been named as a supplier on Crown Commercial Service's (CCS) Non-Clinical Staffing Framework RM6277, IT Professionals – Lot 3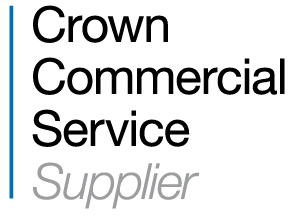 Who can we help?
How can we help?
Who We Can Help
Part of the NHS Workforce Alliance (a partnership between CSS and NHS Procurement), the non-clinical staffing framework is available to all public sector bodies. That includes NHS contracting authorities, local government, universities, charities and blue light services.
You don't need a membership to use the framework (there are no hidden charges) and you can transfer staff from temporary to permanent after 12 weeks in post for free.
How We Can Help
We can supply temporary IT staff via all delivery and employment models to help you find and hire the right IT talent to meet your non-clinical staffing needs.
These include…
Temporary, contract and interim workers
Fixed-term staff
Nominated workers
Statement of works (SOW)
As part of this, we can support you with recruitment for the full Project Lifecycle, from Digital Project Managers, DevOps, IT Architects and cyber security analysts.
Streamline and simplify the recruitment process for hiring organisations and candidates with a fully-managed service BuyRecruitmentOnline®
Carry out all pre-employment checks you require, as well as quality assurance inspections to ensure staff comply with NHS Employers Check Standards and Skills for Health for NHS roles